With the CDC's recommendation to limit gatherings to 10 people, Bruzek Funeral Home will follow these guidelines as we face these challenging times. We are committed to helping families on an individual basis to create meaningful services that fall within the guidelines set. Assisting families is a privilege and honor and we know grief does not take a hiatus nor can it be shelved. It is important to honor the lives of those that we love and we are committed to insure that this can happen, while safely keeping families, friends, and our staff safe in these challenging times. We continue to be open 24 hours a day, 7 days a week. We ask that we all take the guidelines seriously as we are "in this together" as a community. If you are experiencing any signs of illness, we ask that you stay home and do not attend any services or gatherings for the next few weeks. Reach out to the funeral home and we will be willing to share your condolences with the family in appropriate ways. As this pandemic unfolds, we are exploring creative ways to meet the very serious needs of grieving families and friends. We are your neighbors and friends and live and work in this community along with you. As people are forced to create services far different from what would occur during a "normal" time, we are sensitive to the reality that basic needs of touch and community contact may not be able to happen. We are, above all, incredibly honored to serve this amazing community and are taking this pandemic seriously.
Dorothy Anna Clara Jasperson, age 75, of New Prague, died peacefully of Covid 19 complicated further by long-standing Parkinson's Disease at Redeemer Health and Rehab Center in Minneapolis.  Dorothy was born on January 9, 1945 in Wanamingo, MN to Aron …

Read More »

Eugene E. "Gene" Bisek, age 85, of New Prague, died peacefully after a brief illness on Tuesday, October 6, 2020 at the VA Medical Center in Minneapolis.  Gene was born on August 10, 1935 in New Prague to Emil F. …

Read More »
Kenneth E. Nielsen, age 83, of New Prague, died peacefully in the presence of his family on Thursday, September 24, 2020.  He loved thunderstorms so it was fitting that he enjoyed the sounds of the thunderstorm that ushered him from …

Read More »

Julia M. Odenthal, age 76, of Le Center, died suddenly, in her daughter's arms on Wednesday, September 23, 2020.  Julia was born on November 29, 1943 in Elko, Minnesota to Frank and Julia (Horejsi) Peterka.  Julia married the love of …

Read More »
SERVING WITH COMPASSION SINCE 1903
A tradition of serving area families with compassion and family values is the hallmark of our full service funeral home.
Bruzek Funeral Home is a family owned and operated funeral home located in New Prague, Minnesota. Founded in 1903 by John F. Bruzek, it is now in the third generation of Bruzek ownership.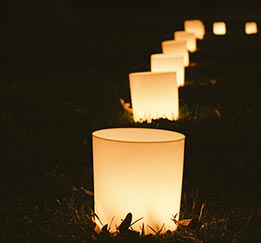 View recent and past obituaries, leave a message to share your memories and offer words of sympathy.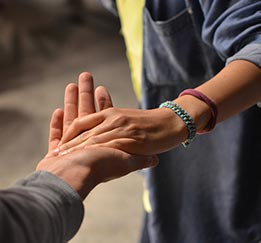 It doesn't matter what time of day, or what day of the week you need support, we're here for you.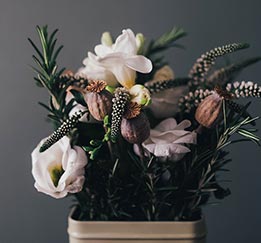 Send your condolences and provide comfort with beautiful arrangements to honor the memory of a loved one.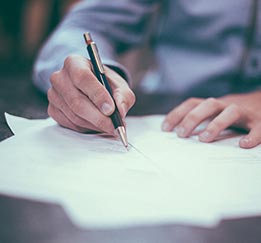 Take a few moments to express your wishes now and help to ease the burden on your loved ones.
CREATE THE MEMORIES YOU'LL LEAVE BEHIND
Planning Ahead Can Give You A Sense Of Relief Knowing Your Life Will Be Celebrated Exactly How You Want.