Wayne S. Mader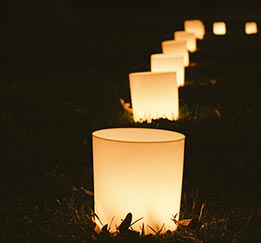 January 6, 1941 - November 18, 2020
Wayne S. Mader, age 79, of Le Sueur, died Wednesday, November 18, 2020 at St. Mary's Hospital in Rochester, MN.  Wayne was born on January 6, 1941 to Henry and Emily (David) Mader.  He grew up in the rural New Prague area and attended New Prague High School.  He served for a very short time in the US Army.  He farmed throughout his life and worked at AMPI in New Prague until its closure.  At that time, he went to work at Mystic Lake, where he did many jobs including janitorial services and driving a delivery truck.  He also owned his own salvage business.  That business fed his love of attending auctions; he could always find something that could use a "second life" and particularly enjoyed antique tractors.  When his health deteriorated, he went to live in the Le Sueur nursing home, where he is fondly remembered as "Mr. Smiley".  He was always seen wearing a Minnesota Twins shirt, as he was one of their greatest fans.
Wayne is survived by his sister-in-law, Gladys Mader of Lonsdale; many nieces and nephews and grand-nieces and –nephews.  He is preceded in death by his parents; brothers, Roman, Robert, Harvey Norbert, and Marlin (in infancy); sister, Dorothy Mader.
Private family services will be held Saturday, November 21, 2020 at 11:00 AM at Bruzek Funeral Home with Father Kevin Clinton officiating.  Burial will occur at Calvay Cemetery in Montgonery.