Stanley J. Puncochar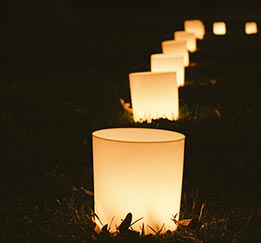 April 30, 1927 - March 14, 2020
Stanley J. Puncochar, age 92, of New Prague, died peacefully on Saturday, March 14, 2020, at The Lutheran Home in Belle Plaine.  Stanley was born on April 30, 1927 in Cedar Lake Township, Scott County to Joseph F. and Frances (Seda) Puncochar.  He attended country district school and was drafted into the US Army during WWII and served in Panama.  Stanley worked in the construction industry throughout his life.  He loved the out-of-doors and was a daily walker; until recently, he could also be seen riding a bike.  He was an avid fisherman, dabbled in hunting, and enjoyed gardening.  Other favorite outings took him to Mystic Lake Casino.  Stanley was meticulous about his home and cleanliness was next to godliness.  In fact, he was most often the first one at McDonald's in the morning and Pizza Ranch when they opened because he appreciated the clean surroundings.  He loved his nieces and nephews and time spent with them and would make it a point to inquire about their well-being.
Stanley is survived by his sister-in-law, Kay Puncochar of New Prague; many nieces and nephews.  He is preceded in death by his parents; brothers, Leonard Puncochar and Edwin (Irene) Puncochar; sisters, Clara (Emil, Jr.) Kes, Julia (Adolph) Dvorak, and Ludmilla (Joe) Simek.
Memorials preferred to St. Wenceslaus Church.
Due to Coronavirus guidelines, the visitation and funeral for Stanley have been cancelled.  No services will be scheduled for a later date.