Mary Krenik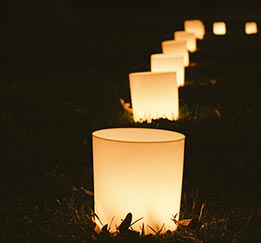 February 16, 1922 - October 12, 2021
Mary L. Krenik, age 99, of Edina, died peacefully at her residence on Tuesday, October 12, 2021. Mary was born on February 16, 1922 in New Prague to John E. and Emma B. (Komarek) Krenik. She was raised in New Prague, and graduated from St. Wenceslaus Catholic School and New Prague High School. She worked for 10 years at First National Bank in New Prague before permanently moving to Minneapolis and working for 30 years at Farmers and Mechanics Bank as a clerk/typist, retiring in 1984. Mary was kindness personified and a joy to be around.
She is survived by her niece, Judy Berens of Florida; friend, Judith Sappington. She is preceded in death by brothers, George and John Robert (in infancy); sisters, Maggie Maher and Addie Krenik.
A graveside service will be held Friday, October 15, 2021 at 11:00 AM at Czech National Cemetery in New Prague with Father Eugene Theisen officiating.