Leon D. Nelson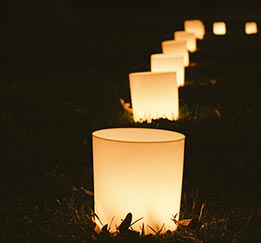 November 9, 1949 - September 25, 2019
Leon D. Nelson, age 69, died suddenly at his home on Wednesday, September 25, 2019. Leon was born on November 9, 1949 in Minneapolis, MN to Ralph W. and Pauline A. (Bollenger) Nelson.  He was raised in Minneapolis and graduated from a Vocational Technical High School in 1969.  Shortly after graduation, Leon married the love of his life, Bonnie J. Melcher on October 18, 1969 in St. Paul.  The couple lived in Minneapolis for 8 years, moved to Lonsdale in 1977, where they raised their two children, and finally moved to New Prague in 2011.  Leon worked in sheet-metal manufacturing all his life.  He loved bowling and participated in leagues both in Minneapolis and Lonsdale. Throughout his life, he enjoyed making model cars and could be found with a fishing pole looking for that big fish on a favorite lake.  His greatest love was time with his family.
Leon is survived by his loving wife, Bonnie, of New Prague; daughter, Kari Lee (Tom) Turek of Heidelberg; son, Jamie Nelson of New Prague; grandchildren, Kaitlynn, Morgan, Jaidan, Allison, Adrianna, Emma, & Blake; great-grandchildren, Lillian, Rylee, Nikolai, & Autumn.  He is preceded in death by his parents; great-grandchild, Karsynn.
Private family services will be held at a later date.