Eugene B. "Gene" Arves, Jr.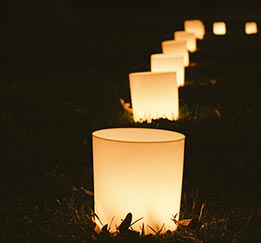 September 24, 1947 - December 21, 2019
Eugene B. "Gene" Arves, Jr., age 72, of Prior Lake, died peacefully, in the presence of dear friends and kind caregivers on Saturday, December 21, 2019 at New Perspectives Assisted Living in Prior Lake.  Gene was born on September 24, 1947 in Minneapolis to Eugene B. and Eunice I. (Anderson) Arves, Sr.  He was a graduate of the University of Minnesota and worked in the insurance industry.  He married the love of his life, Kay Marie Lemay on March 15, 1969.  He retired to care for his wife and during that time, he worked for Lunds/Byerly's in Prior Lake.  Gene loved all things antique and worked toward and attained an auctioneer's license and was certified as an appraiser with the goal to work more closely with antiques.  Gene joined Immanuel Lutheran Church and thoroughly enjoyed his time there, attending bible studies and getting involved with church life.  He was a voracious reader and lover of animals; he and his wife were avid donors to horse and dog shelters.  Gene was hard working and generous with both his time and resources.  He was thoughtful and compassionate and will be sorely missed by his many friends and neighbors.
Gene is survived by his sister, many friends and neighbors., and his faithful canine companion, Netty.  He is preceded in death by his wife, Kay, on November 18, 2016 and by his parents.
A Celebration of Life Service will be held Saturday, January 11, 2020 at 11:00 AM at Immanuel Lutheran Church (20200 Fairlawn Ave, Prior Lake, MN) with Reverend Brent Parrish officiating.  Friends may gather 1 hour prior to the service at the church.  Burial will occur immediately after the service in Fish Lake Lutheran Cemetery followed by lunch in the church hall.