Daniel R. Shetka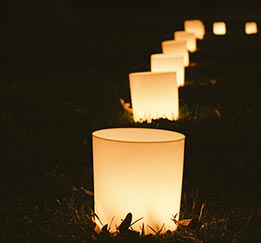 November 29, 1949 - September 28, 2019
Daniel R. Shetka, age 69, of Richfield, died suddenly while helping a friend on Saturday, September 28, 2019.  Dan was born on November 29, 1949 in St. Paul to Richard R. and Celia A. (Kopet) Shetka.  He grew up in the Veseli area, attended Most Holy Trinity Catholic School. He was an active 4-H member during his school years. He graduated from New Prague High School, where he was an accomplished wrestler and member of the football team.  He went on to attend culinary school in Faribault, received an associate degree from Austin Community College, and finally received his bachelor degree in Elementary Education from Winona State University.  Dan taught school at Le Sueur Public Schools and then LNMV Parochial School.  He was the coordinator for Lifeline Staffing for many years and most recently worked as a handyman.  Throughout his life, his passion was organic gardening and he sold his produce at Minneapolis/St. Paul Farmers' Markets.
Dan was the Vice President on the board of directors for St. Michael Broadcasting. He was an avid Minnesota sports fan, especially the Vikings and Gophers. Though he didn't spend a lot of time in a boat, he enjoyed fishing.  Culinary pursuits made up a good part of his life.  He loved to cook and bake and was noted for his angel food cakes from scratch and a love for entertaining his family with large, home-cooked dinners.  He was an animal lover and could nurse a small orphaned animal back to health. A devout Catholic, Dan's faith was the most important part of his life and he lived it on a daily basis with a heart of gold and the compassion to be one of the first to offer and lend help to someone in need.
Dan is survived by his siblings, Richard (Bee) Shetka, Theodore (Yettave) Shetka, Jerry (Paula) Shetka, Patricia Chapel & (Larry Bock), Fred Shetka, Stanley (Kiersten) Shetka, Karen (Ron) Nies, Joseph (Jeanne) Shetka, Mary Shetka, Sandi Shetka, Anita Alufohai, Susan (John) Marshalla, Rick (Crystal) Shetka. He is preceded in death by his parents.
Mass of Christian Burial will be held Tuesday, October 1, 2019 at 11:00 AM at St. Wenceslaus Church in New Prague, with Father Kevin Clinton officiating.  Visitation will be held at church 1 hour prior to Mass from 10 – 11.  Burial will occur at St. John's Cemetery in Veseli.
In lieu of flowers, memorials preferred to St. Michael Broadcasting (P.O. Box 131202, St. Paul, MN  55113-0011)