Adeline A. Kohout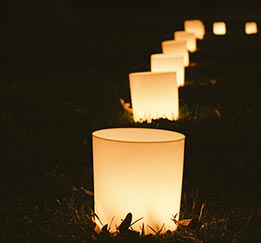 January 16, 1926 - November 22, 2019
Adeline A. Kohout, age 93, of New Prague died peacefully, with her family at her side on Friday, November 22, 2019 at Mala Strana Care and Rehabilitation Center.  Adeline was born on January 16, 1926 in New Prague to John C. and Mary (Weiers) Solheid.  She attended country school at Union Hill.  Adeline married the love of her life, William E. Kohout on July 19, 1949 in Union Hill.  She owned and operated Kohout's Variety with her husband and worked in retail in a variety of New Prague businesses after they sold the variety store.  Adeline's greatest joy was spending time with her grandchildren.  She also loved playing cards with friends. Adeline enjoyed crafting, especially crocheting and embroidery, and her creations could be found at Ruth Tuma's Boutique, where she also worked.
Adeline is survived by her son, Warren Kohout of St. Louis Park; daughter, Barb Walbridge (Bob Walker) of New Prague; grandchildren, Sarah (Adam) Clark of New Prague, Adam Kohout (Shannon Lutz) of St. Louis Park, Toni Walbridge (Robert Howard) of New Prague; great-grandchildren, Jade, Austin, Alexis, Allison, Adeline, Calvin, Carson, & R.J.; great-great-granddaughter, Delaynee.  She is preceded in death by her husband, Bill on June 12, 2011; daughter-in-law, Lynn Kohout; parents; brothers, Jerome & Wally Solheid.
Celebration of Life Memorial Service will be held Monday, December 2, 2019 at 11:00 AM at Bruzek Funeral Home with MaryCarol Wolf officiating.  Visitation will take place at the funeral home 2 hours prior to service, from 9 – 11 AM.  Burial will occur at Ft. Snelling National Cemetery at a later date.  Lunch will follow the memorial service at the KC Hall.